Moving is stressful. There are many moving parts (pun intended) and making sure everything goes off without a hitch (one more) requires planning and preparation. Here is an overview of our moving process from first contact to completion of your project. We provide pro service so great we guarantee it will move you! (last one)
Video Walk-Through & Estimate
At Mastiff Moving, we do a video walk-through with you in order to understand your contents and structure so we know the proper size crew to assign to your project and the length of time your project may take. Video walk-throughs usually take about 20 minutes and they are an important part of the estimate process, so we may provide you with the most accurate estimate possible. During the walk-through we will gather key information from you that assists us in thoroughly understanding your moving project and we will answer any questions you may have for us. This process allows us to clearly define the tasks that you wish us to do so we may efficiently strategize your move. Once your walk-through is complete, a formal estimate will be emailed to you for your review.
Moving with Mastiff is as easy as 1-2-3!
Fill out the Request a Quote form and our friendly Moving Coordinator will promptly contact you or call us directly at 800.655.1540
Schedule your video walk-through and reserve your move date. We are happy to hold a move date for you on our calendar until you've had a chance to complete your virtual walk-through and receive an estimate.
Receive your estimate and make a decision. Confirm your move or release the date. Once you decide to book with Mastiff Moving we will update your status from reserved to confirmed.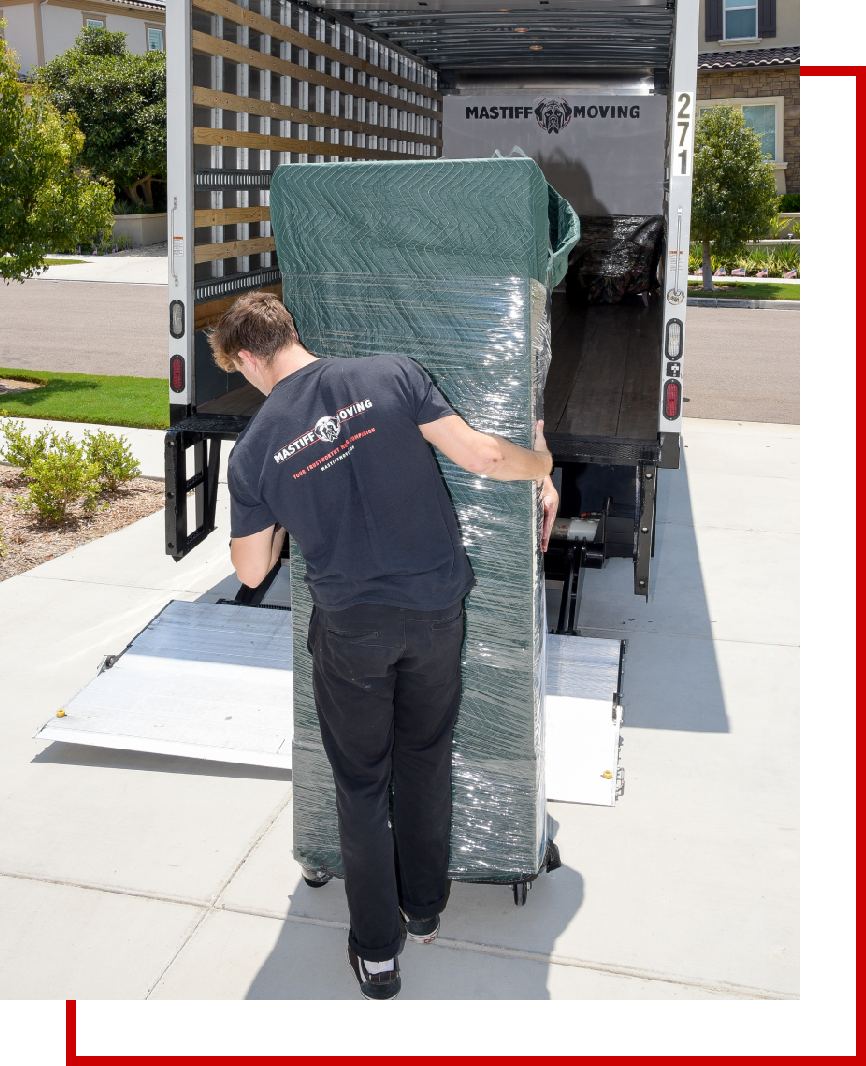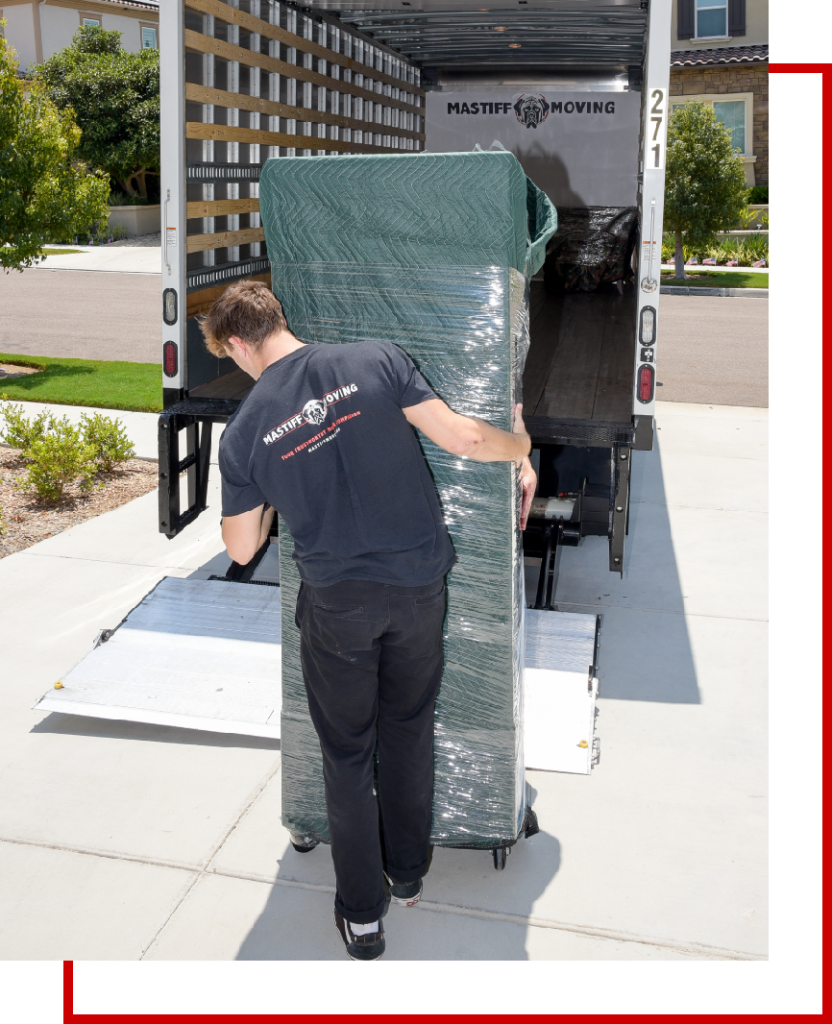 Your Mastiff crew will arrive at 9:00 am, with an arrival window of 9 to 9:30. After introductions, our communicative and conscientious crew will begin by doing a pre-move walk-through with you to see the layout of your home and listen to any special instructions you have for us. We will also go over our moving strategy with you so you understand our game plan. Moving materials will be unloaded and crew members will get to work with their designated duties. We will meticulously prep your furniture and pack your items, skillfully load the truck, safely transport your goods, unload them at your destination and set them in their designated place with care. Before we leave, we will do a final walk-through with you to make sure everything is complete and you are satisfied with the service you received. Check out our Services page to read about the three service packages we offer.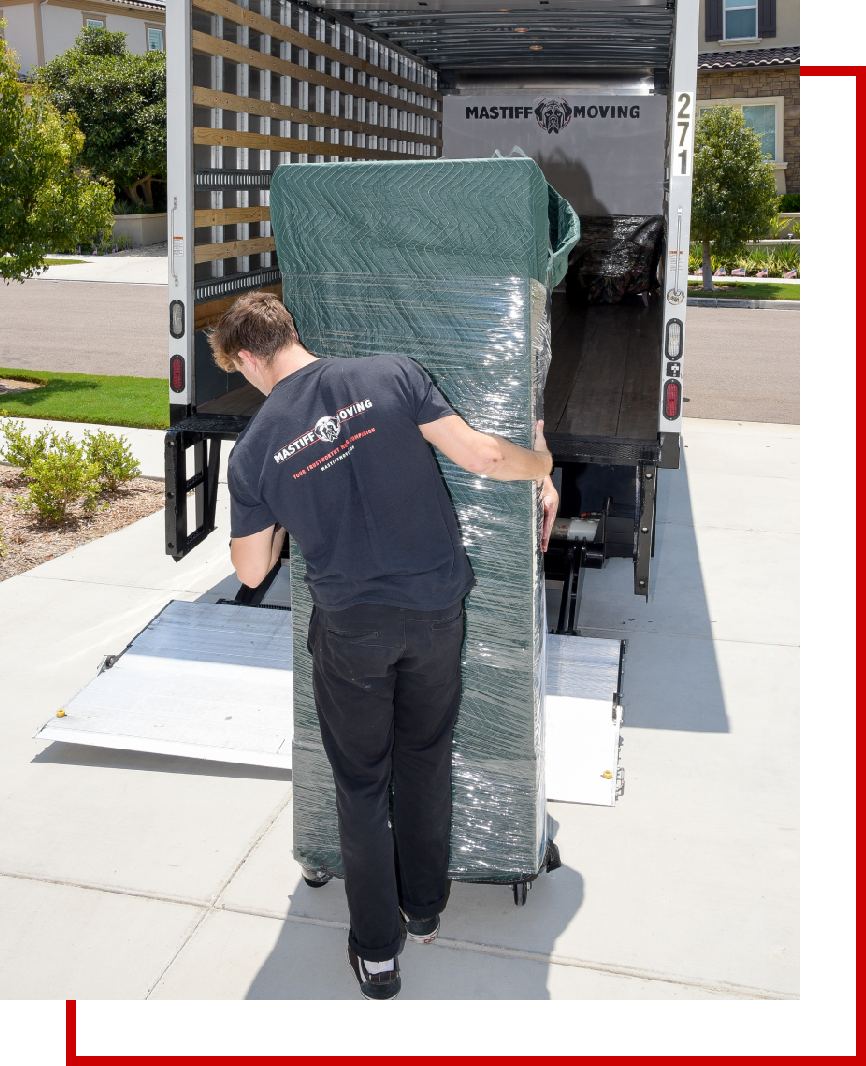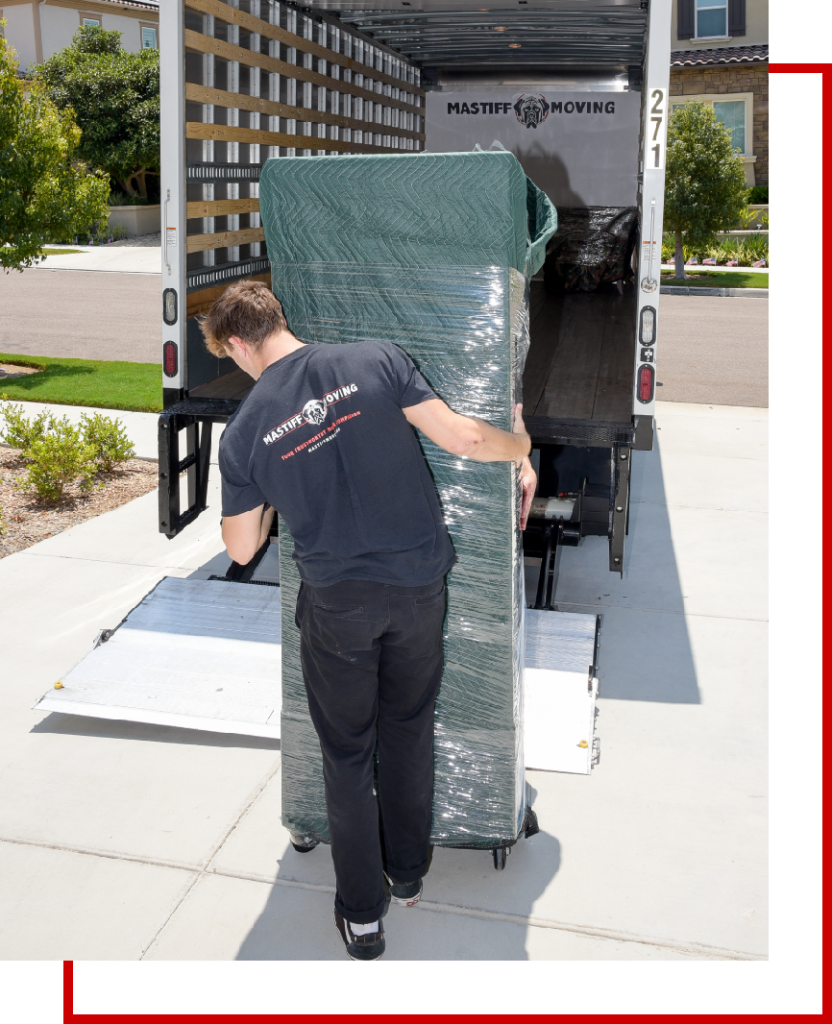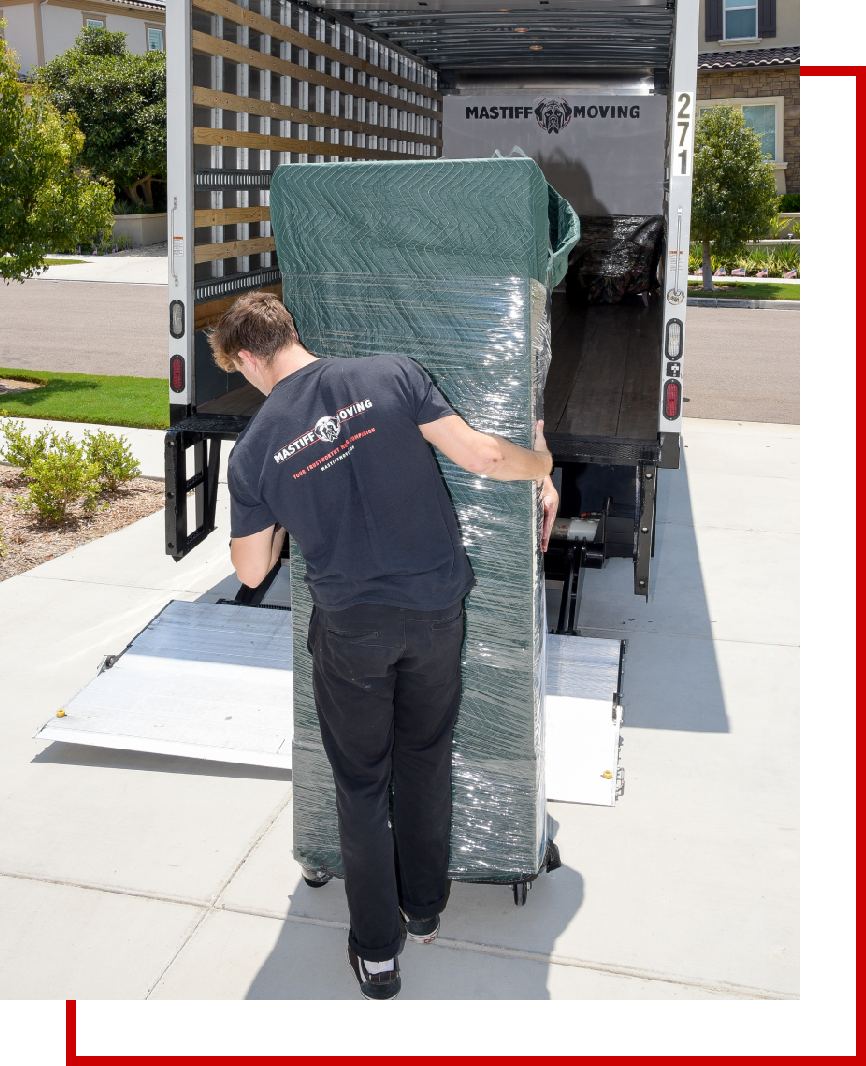 Optimally, it would be fantastic to schedule your move at least 7 days in advance. However, we are always happy to accommodate short-notice moves as long as there is availability on our calendar and we have enough notice to schedule crew. We have been known to pull off a miracle when customers have called with a last-minute move!
We understand that things come up and plans can change. If you need to reschedule your move, please let us know as soon as possible. We will do our best to accommodate your needs and schedule a new move date for you based on our availability.
What Happens on Moving Day
On the day of your move, our team will arrive at your home/office at the scheduled time, typically around 9 am. Cameron will be happy to introduce himself and his team, and get started with a quick walk through to verify we didn't miss anything on our video call. Then, the move begins! Depending on the package you selected, our crew will start by ensuring the walk-ways are clear, any delicate items are out of the way and protected, and the house is prepared for the move (whether that means covering banisters with moving blankets, putting on booties to keep your carpets clean, etc.). Any boxes will be neatly stacked in the truck, bed frames & furniture will be disassembled as needed, and we'll have everything securely loaded before you know it. Then it's off to your new home to reassemble, unpack, and organize your belongings, exactly how you want them.
Welcome to Your New Home!

At Mastiff Moving, we treat every customer as if they are a member of our own family. We are committed to making your moving process a positive and memorable experience. We are proud to serve our hometown of San Diego and we would be honored if you joined our Mastiff family by allowing Mastiff Moving to become your trustworthy moving companion and assist you in your moving process.
NEED TO MOVE QUICKLY? SCHEDULE A VIDEO CALL WALKTHROUGH TODAY.