We offer three service options tailored to meet the unique needs of each customer. Whether you want a full service move or to just have us do the heavy lifting, or something in between…our skilled and strong movers will provide top-shelf service and ensure you enjoy a seamless transition to your new home. Our Moving Coordinator will discuss options with you during your video walk-through to determine which package works best for you!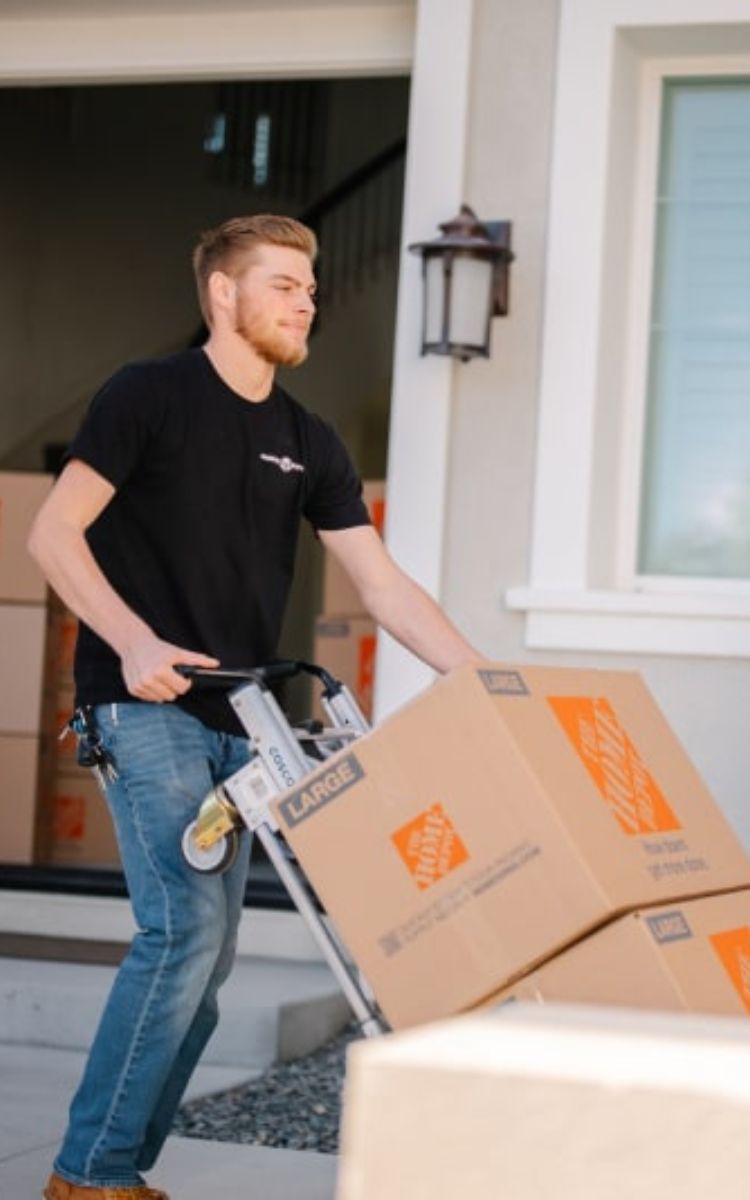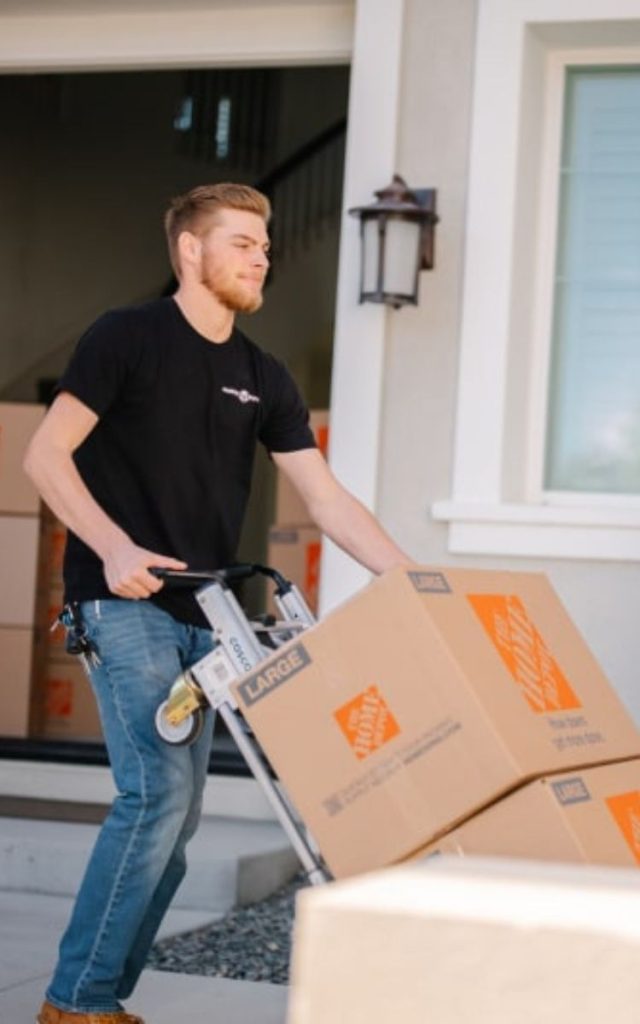 Full service move. Our team of expert movers will take care of every aspect of your move from start to finish. And we'll bring all the necessary materials to pack and prep your contents.
Your Mastiff crew will:
Need more help getting settled? 
We also offer:
Running with the Big Dogs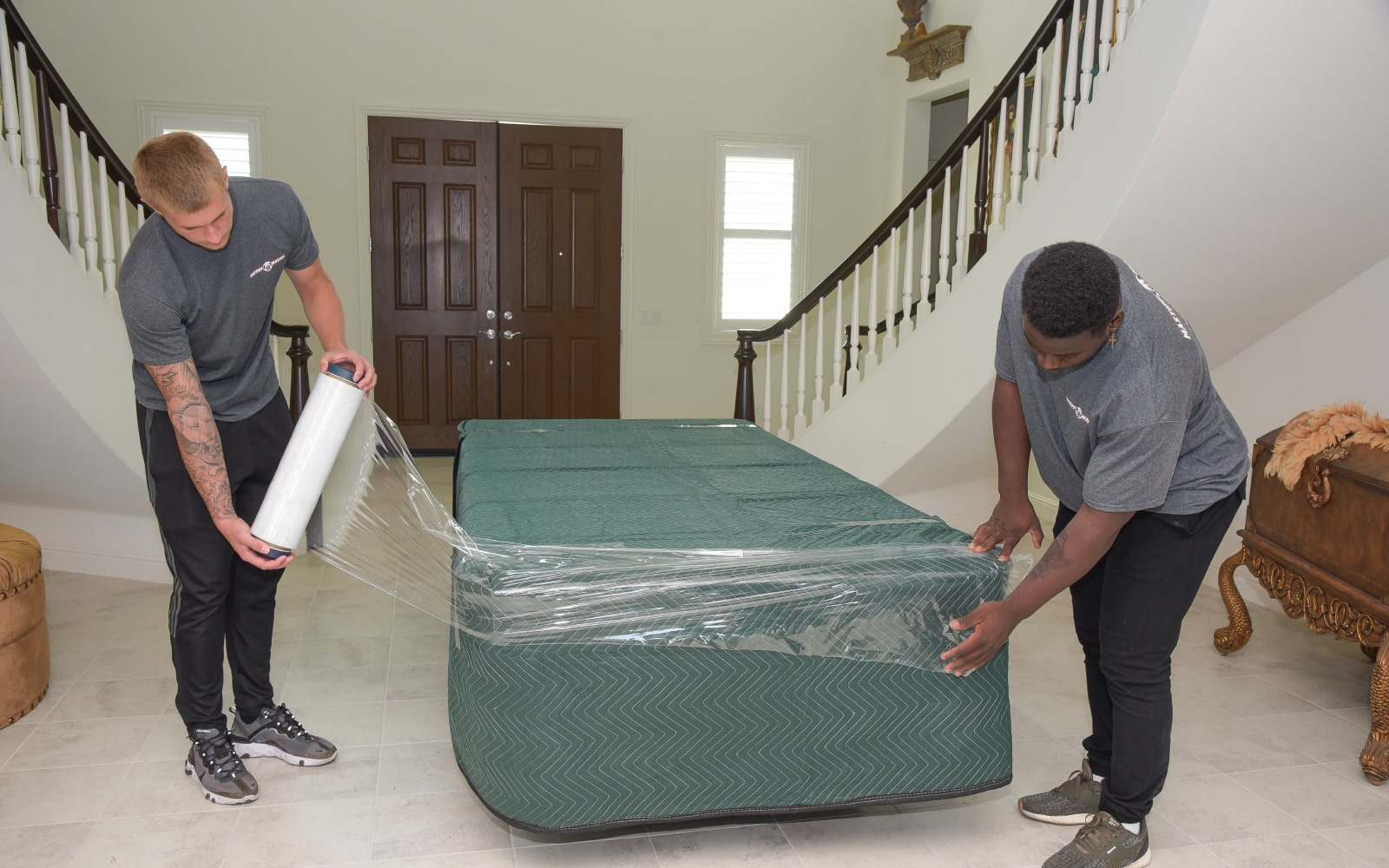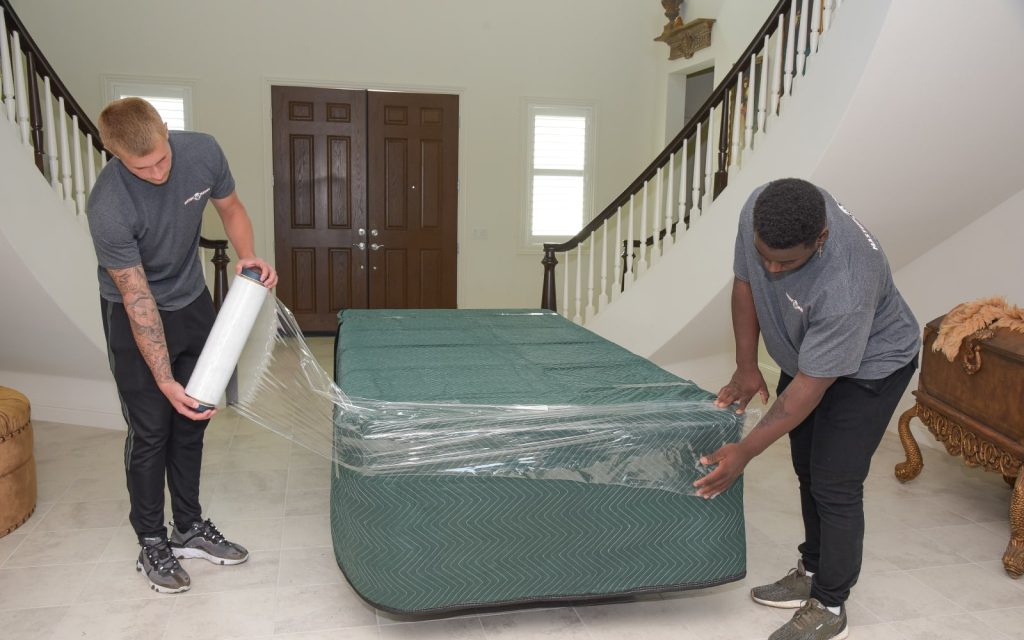 This option is for people who want to save on labor costs by doing their own packing and being 'packed and ready to go' on move day. With this option, you handle purchasing your own boxes. 
Your Mastiff crew will: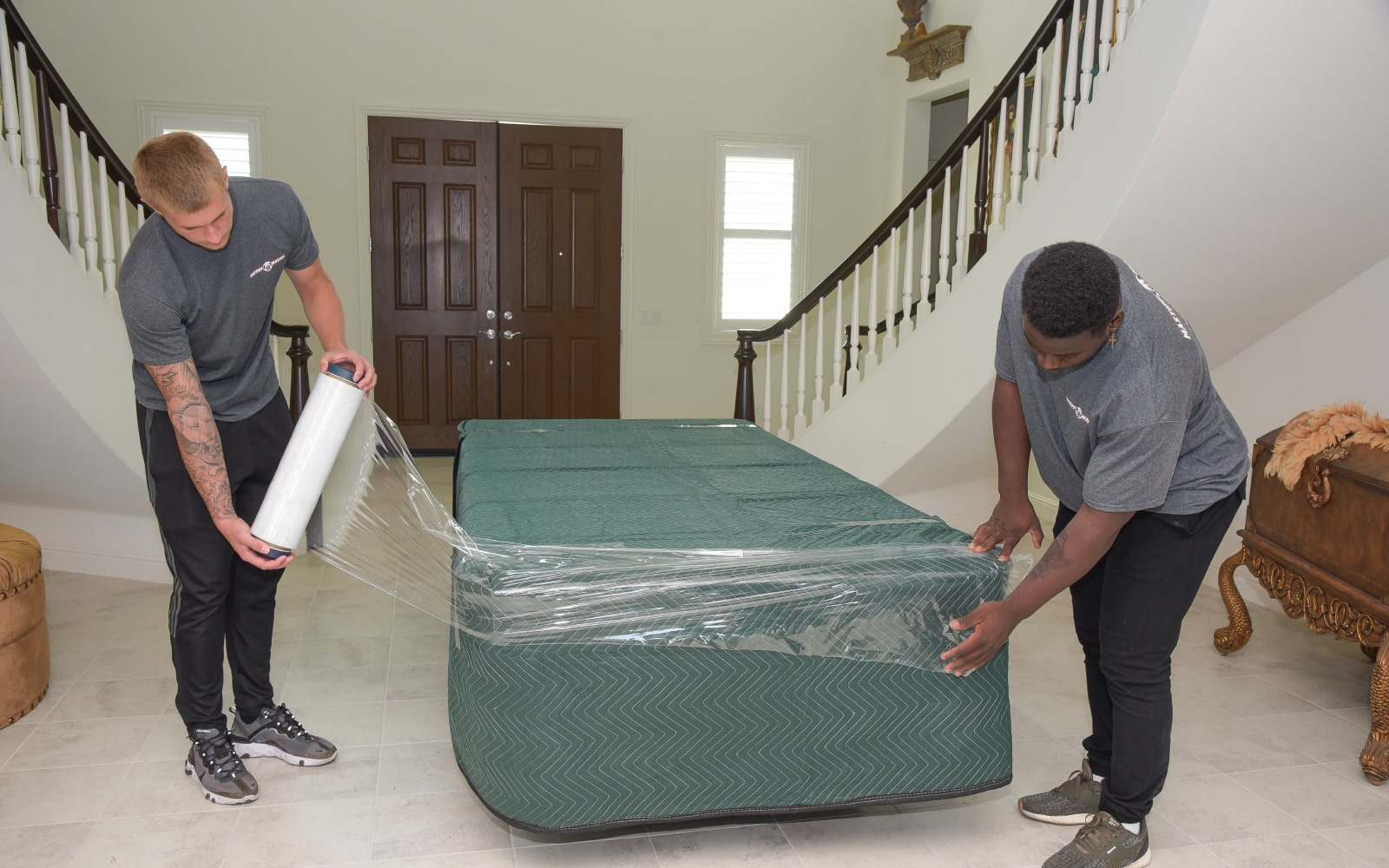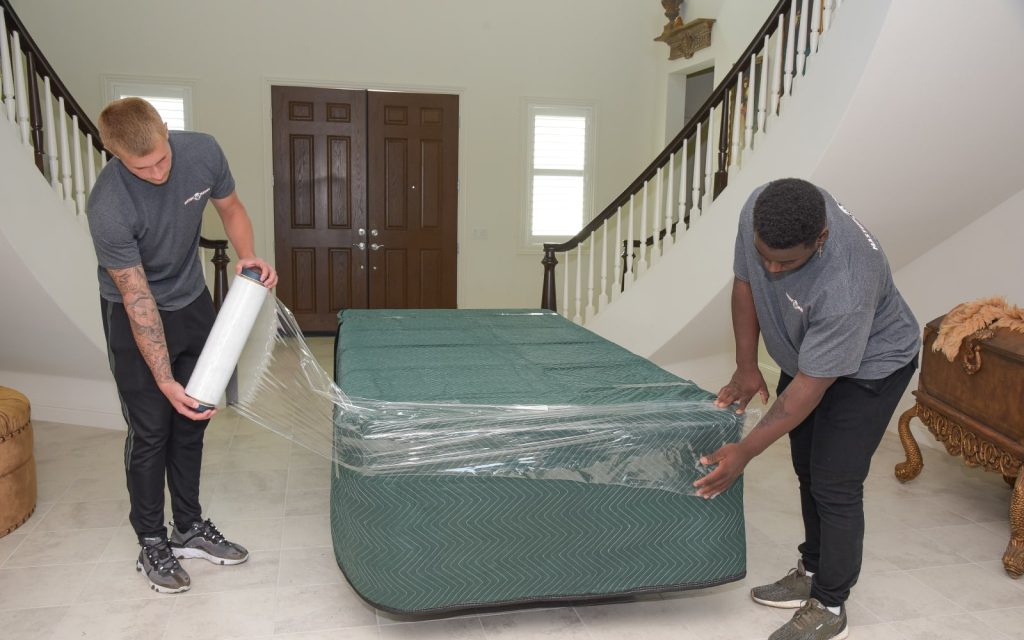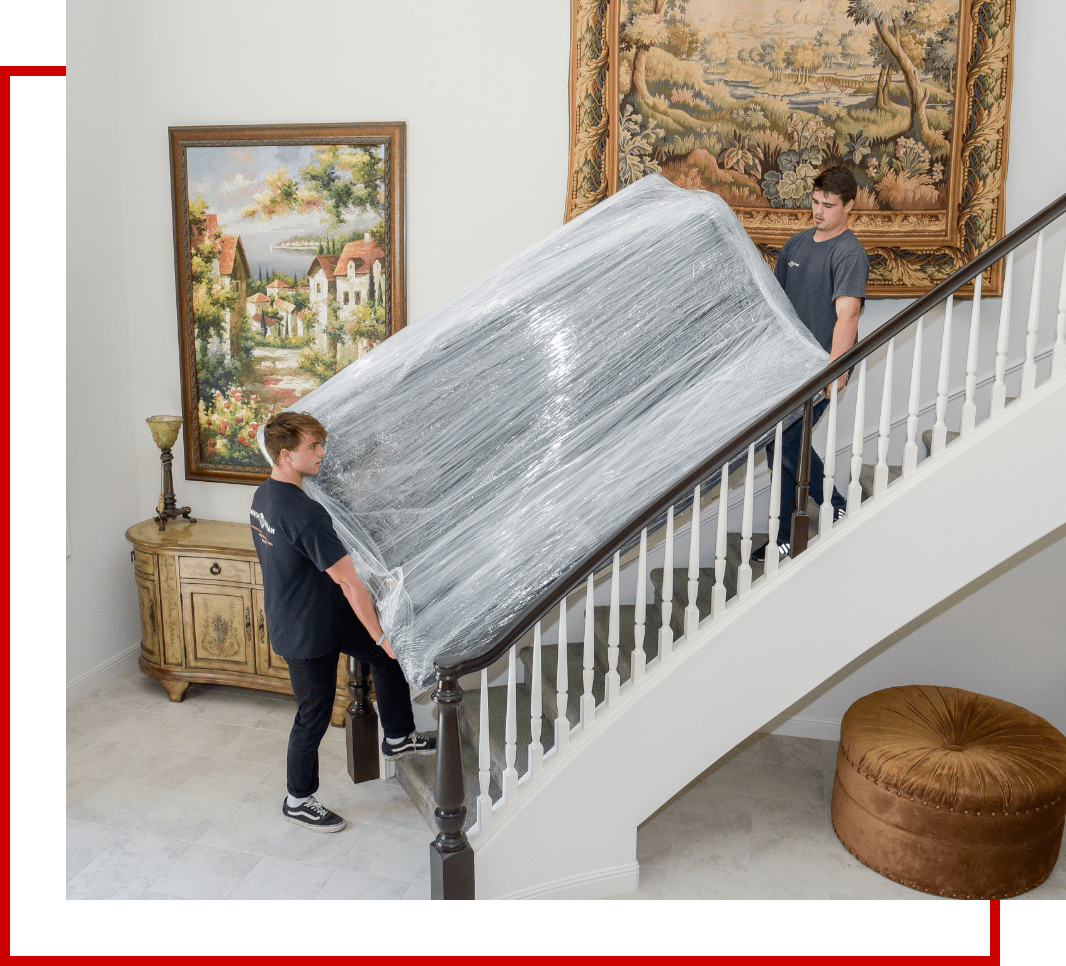 This option is for people who want to have minimal moving costs by doing all their own packing and moving all smaller furniture pieces on their own before the moving crew arrives. 
With this option Mastiff Moving will 'just move the big stuff'.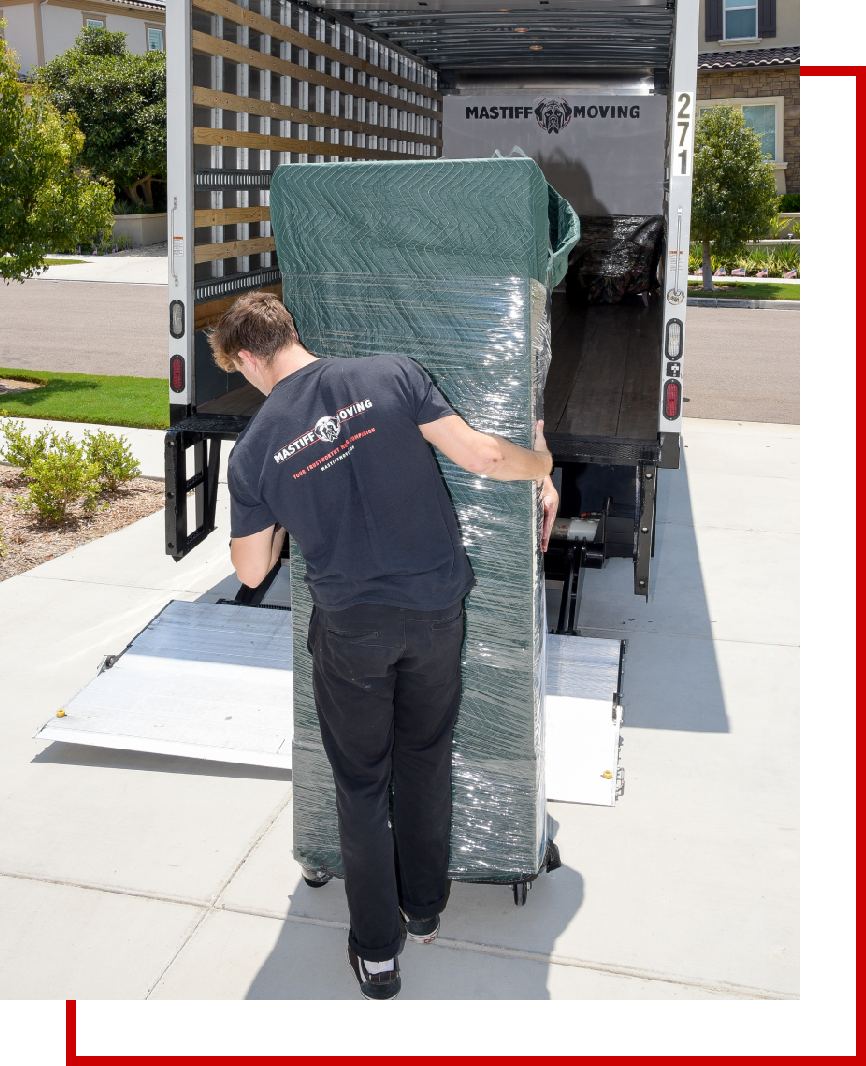 Yes. Mastiff Moving will skillfully prep, pack and move all of your special items including: bulky or excessively heavy furniture, grandfather clocks, pianos, gym equipment, sporting goods, safes or appliances. During your video walk-through, please let us know of any specialty items you want us to move.
No. Mastiff Moving will not disconnect or reconnect any appliances or light fixtures. 
Customer is responsible for ensuring the water line on their washing machine and fridge is disconnected and water is completely drained from the line prior to our arrival. 

Customer is responsible for dismounting light fixtures from ceilings or walls.
Mastiff Moving will not accept hazardous items that are
combustible, corrosive, explosive, or flammable. Hazardous materials, as
defined by the US Secretary of Transportation, are not accepted for shipping.
Here is a list of some of the most common household items that are considered
hazardous. 
Combustible liquids:

rubbing alcohol, motor oil, antifreeze compounds.
Corrosives:

acids, drain cleaners, photographic acids used in developing film, bleach, batteries, water purifying agents used in swimming pools.
Explosives:

fireworks, small arms ammunition, flash bulbs. 
Flammables:

lighter fluid, matches, wood oil stains,petrol-chemical based garden sprays, paint or varnish, paint or varnish removers, butane/propane/gasoline  (garden equipment), signal flares, charcoal briquettes.
Compressed gases:

aerosol cans, fire extinguishers, scuba diving tanks.
Request a quote and our Moving Coordinator will promptly call you